We're experts at giving you the smile you've always dreamed of
We know that many foreigners live in Valencia, temporarily or permanently; they demand a high level of healthcare, and value professionals trained in excellence, with experience, and who speak perfectly their language.
Give us your details and we will call you to arrange your first visit to our dental clinic. If you prefer you can call us at 963 52 90 52 or send us a WhatsApp at +34 623 25 08 28.
Your english speaking dentist in Valencia
At the Primitivo Roig Dental Clinic we have unique facilities, exceptional technological equipment and an ideal environment for patients to enjoy a different kind of dentistry with the highest level of comfort, safety and savings in search of the best possible result in a dentist in Valencia.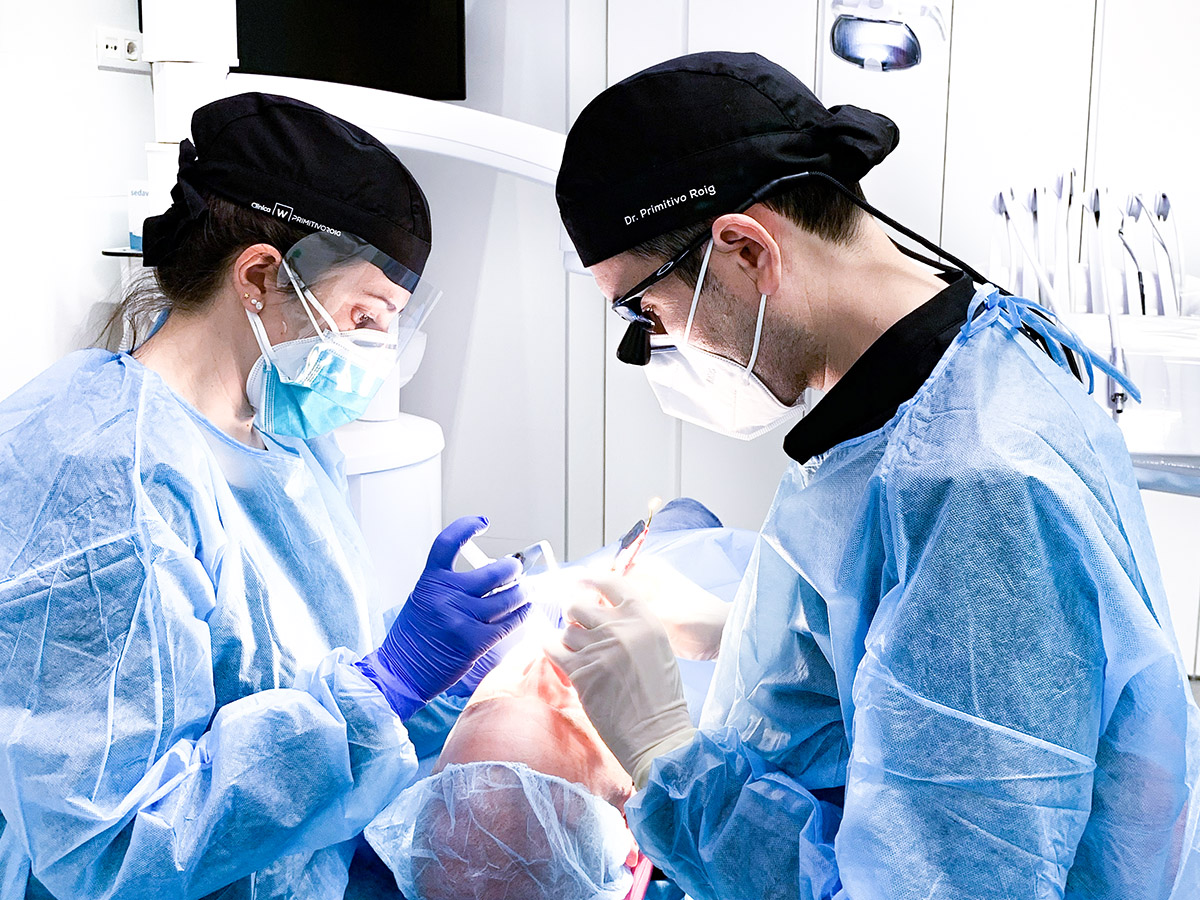 Most oral problems, detected in time, can be treated in a simple and comfortable way, avoiding major expenses for the patient. Therefore, regular oral check-ups are essential.
A beautiful smile is the best cover letter. In fact, numerous studies show that a beautiful, natural-looking smile helps us improve our confidence and what is even more, boosts our personal happiness and professional success.
In the absence of teeth, dental implants are the best option to recover the full functionality of the mouth and achieve a great aesthetic result. Therefore, we perform a high level Implantology with the support of the most innovative technology.
The gum and the periodontium are components of our smile that contain some of the most frequent pathologies today. Thus, many patients are unaware that they suffer from periodontal disease. For this reason, discover the most common causes and the solutions offered by the Primitivo Roig Dental Clinic.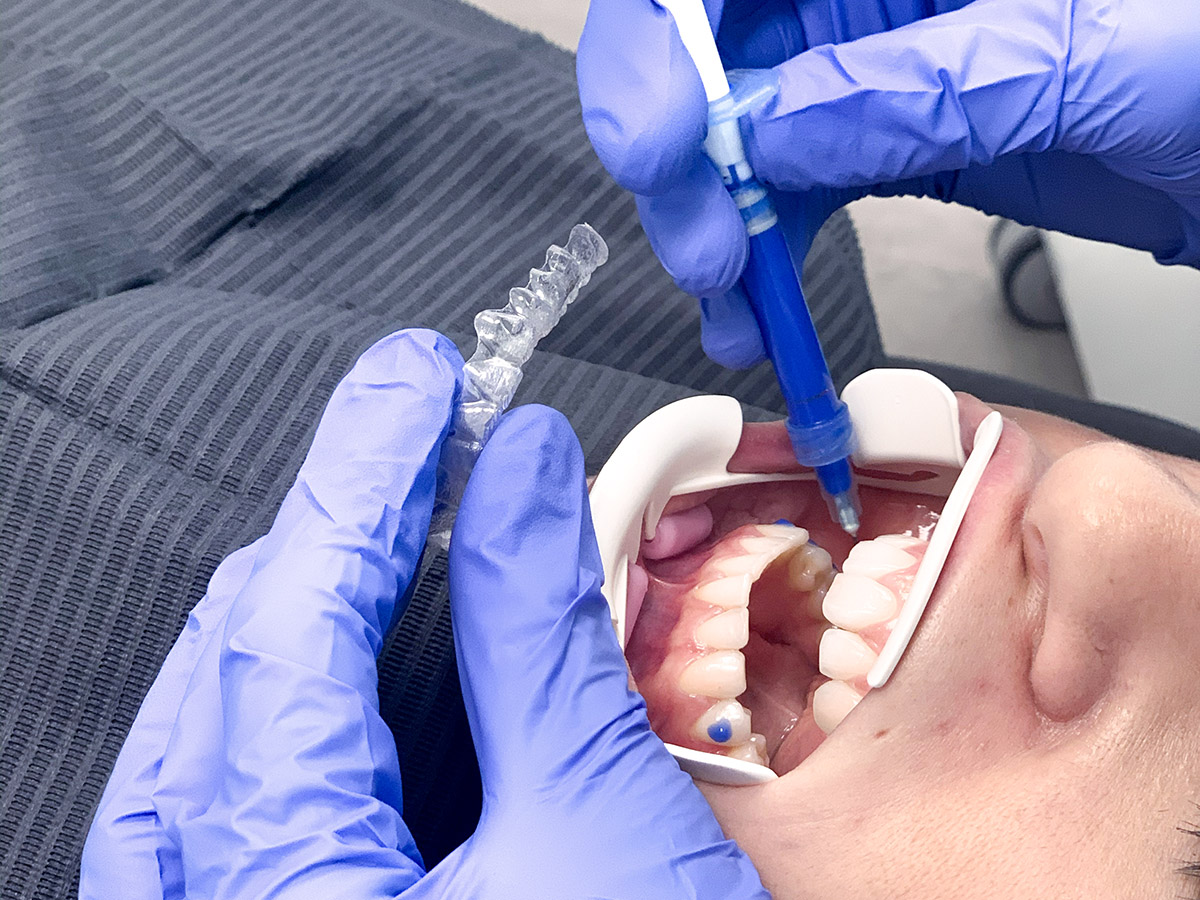 Any person can solve problems of malocclusion, malposition or dental crowding. Therefore we have a solution for each person and for each age. We are specialists in orthodontics for children and orthodontics for adults, because... Better late than never!
For us it is very important that children become familiar with the dentist, that they find it a fun, safe place and that it brings them well-being. and that brings them wellbeing. Therefore, our clinic is designed to be a place for all ages and for all dental treatments.
4 reasons for choosing us
the dentist in valencia center that turns your visit into a positive experience.
Meet our international team
Born in Valencia, Dr. Primitivo Roig has become a national and international reference in dentistry for his professional career and his unique vision aimed at positioning his profession better and better and improving the satisfaction of patients and the entire professional group.
His concept of Slow Dentistry is already revolutionizing the professional sector and is on its way to becoming a trend for all those who seek to enjoy excellent and accessible dentistry.
He graduated from the University of Oviedo, subsequently developing an extensive international curriculum that includes, among others, a Preceptorship program in Periodontics and an Aesthetic Continuum at the University of California Los Angeles, a Master Program in Periodontics and Implant Dentistry at the Eastman Hospital in Rome, and an ITI Scholarship in Implant Dentistry at the Eastman Hospital in Rome, an ITI Scholarship in Implant Dentistry at the University of Geneva, a Master's degree in health management from the UCV-Valencia, an Executive management program at the Kellogg's School of Management-Chicago and a Diploma of Advanced Studies from the University of Valencia.
Since 2005 he has directed dentalDoctors, a reference organization in the dental sector that motivates a change in the way of understanding and practicing dentistry. He is also currently a part-time lecturer at the prestigious Harvard School of Dental Medicine in the USA.
He is an ITI Fellow, a distinction of the International Team For Implantology that very few experts in Oral Implantology in Spain have. He is also president-founder of the Spanish Society of Dental Management and Management and member of several scientific societies.
He is a regular guest speaker at various universities and institutions in the sector, where he gives courses on Slow Dentistry, digital technology, clinical-patient communication, quality in dentistry, clinical management, teamwork, leadership and patient satisfaction.
Author of several articles and publications, he is the editor of e-News dDr, a monthly newsletter with more than 8,000 dentists subscribed in Spain.
His interest in spreading the power of smiles has led him to enter the fashion and sports sectors, where he has had the opportunity to care for the smiles of models and elite athletes.
Father of a family, he dedicates all his free time to enjoy with his family something as simple as being together.
Dr. Ana Mª González
orthodontist
Dr. Andrea Ruiz
Pediatric Dentist
Aleix Puchalt
Office manager
María Ferré
Oral Hygienist
Estefania Ballestín
Oral Hygienist
Valeria Buzzanca
Oral Hygienist
Leave us your details and we will contact you soon.